Moturoa could so easily have become the birthplace of New Zealand's wine industry.
The bounty of these islands was well known to local iwi. Fifty years later the grape growing Reverend, Samuel Marsden, arrived announcing that New Zealand was 'favourable to the vine.'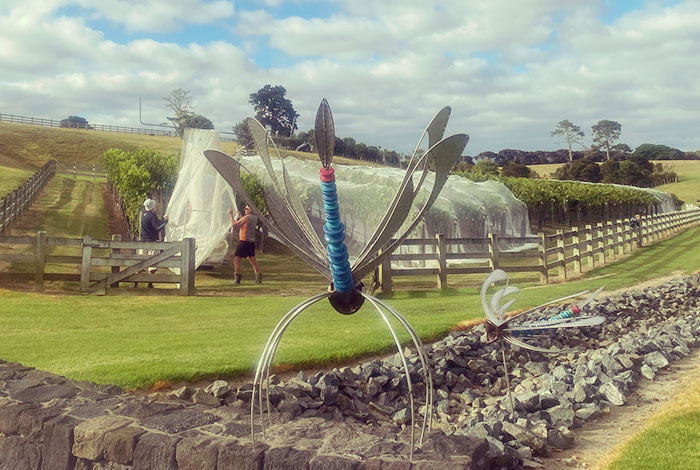 Marsden was initially offered purchase of the Island for the price of two muskets. As he was no fan of the firearms trade the good Reverend declined the offer and instead settled in nearby Kerikeri. Since then Moturoa has served a multitude of purposes from forestry and agriculture to an American defensive fort in WWII. Their gun emplacements can still be seen today.
While a small portion of the island still operates as a sheep farm, Moturoa is best known as a homegrown wildlife sanctuary. In the 1970's locals began eradicating pests, replanting natives and re-introducing endemic species. It is like stepping back in time. As the coastal bush regenerates, the joyful songs of Tui and guttural calls of Kiwi again augment the backbeat of the tide as it carves the shoreline; the island looking as exotic now as it was to those early explorers.
Save